Hodgkinsonite emerald cut Franklin Mine New Jersey 1.5mm 0.03 ct extremely rare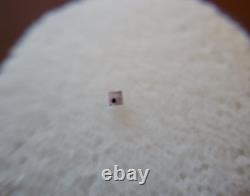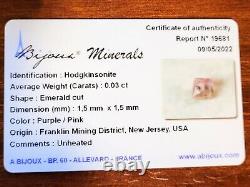 This is possibly one of the rarest gemstones you will ever be offered by anyone! A 0.03 carat, faceted piece of hodgkinsonite!! From the Franklin Mine in New Jersey. This mineral is known to be extremely rare in nature, and almost nonexistent as gem-quality crystals.
This is certainly one of the world's rarest. Comes with a certificate of authenticity. Verified by A-bijoux gemstone company of France.