EXTREMELY RARE Elvis Floor Lamp 5 AS NEW, NUMBERED, COA BRADFORD EXCHANGE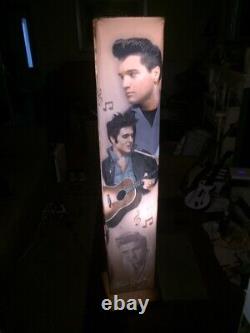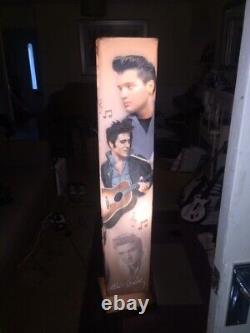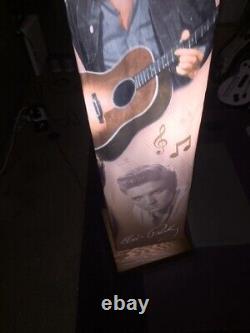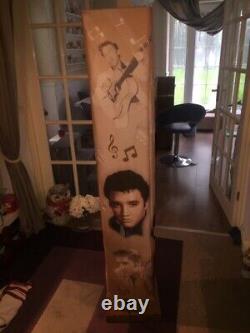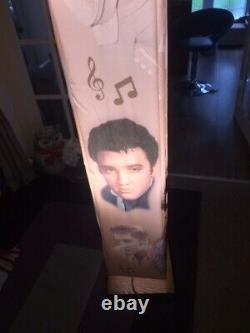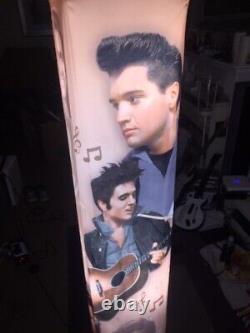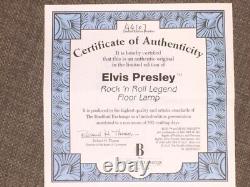 This is EXTREMELY RARE to find one of these in the UK especially in this AS NEW CONDITION. It comes with COA (certificate of authentication). It is stunning and the photos don't do it justice.
No rips or tears to the fabric and the base is in excellent condition and comes with fully working and tested light bulbs. In the pics I have taken some near the doorway in my living room so you can get a sense of the height of this as is nearly 5ft high! And as my regular customers know I only post the highest quality items. Please feel free to visit my page and read reviews. I also have the largest number of Elvis items for sale. DVDs, CDs, VHS, tapes, records, magazines, books, rare concert CDs.. And MANY MORE RARE ITEMS...
Be quick and good luck!