EXTREMELY RARE The Plaza Hotel New York 1920's dish, Art Deco, Silver Soldered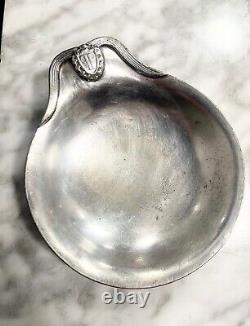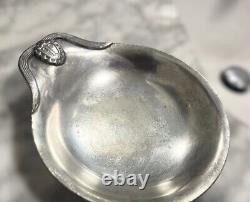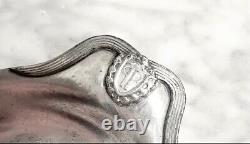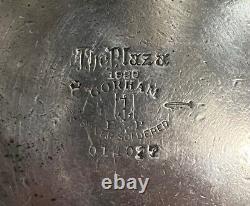 RARE The Plaza Hotel New York City 1920's dish. This dish is a beautiful piece for any collector and would be lovely as a jewelry dish/catch all on a bedside table or as a soap dish for a unique vintage luxury look in a bathroom. The dish is in beautiful vintage condition and has minor tarnishing in corners that could be further polished if desired and has scuff marks on the center from use that could be covered with a soap bar or whatever purpose you intend to use it for. An item like this is a one of a kind antique on the market that will not come around again and is an exceptional conversation piece. The logo on the back has beautiful font from the Plaza's era in the 1920s.
This Gatsby era Art Deco silver soldered dish has so much history from one of the world's most famous hotels during a time of glamour and opulence.