Extremely Rare, Dioptase In Clear Quartz, 455grams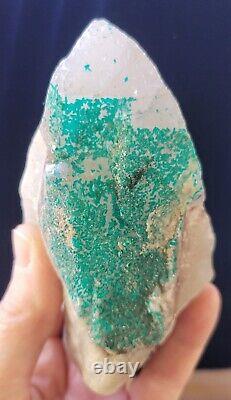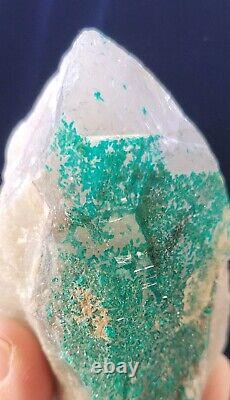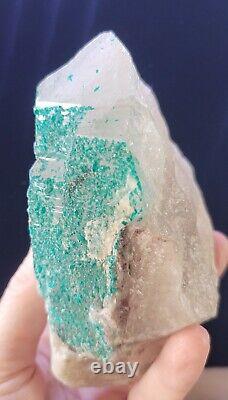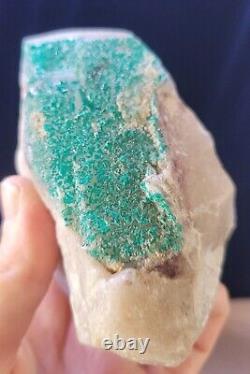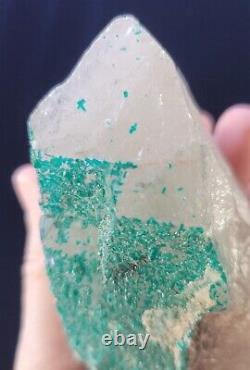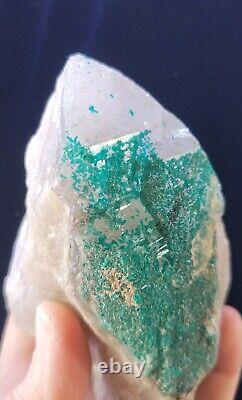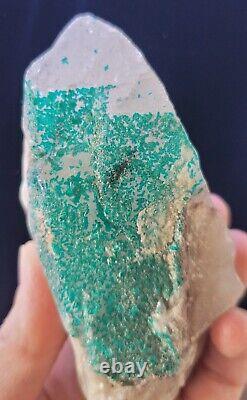 Extremely Rare, Dioptase In Quartz, 455grams. 11.2cm x 6.6cm x 5.7cm. This is an extremely rare example of dioptase growing within quartz.
This phenomenon is known to happen in only a few localities throughout the world. This is a large example that is heavily laden with dioptase crystals.
Termination of the quartz point is intact with makes it even more special.