Extremely Rare batman chess set, still in original packaging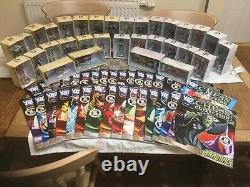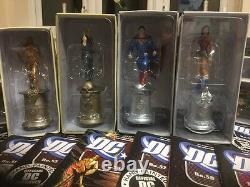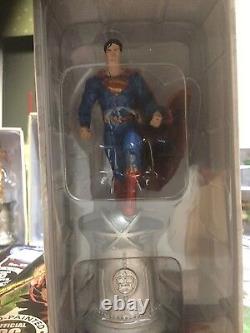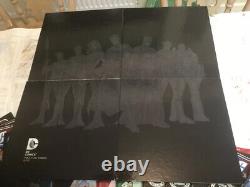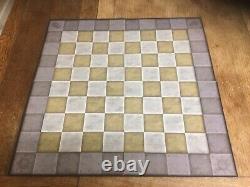 Probably the best Dc chess set, as it features the cast of the justice league, and there arch nemesis. Each piece is still in its original packaging.
The chess board itself, features a silhouette of the justice league on the back. Each character comes with it's own exclusive magazine, detailing the origin's, powers etc of each piece, all of which are in perfect condition. The Chessboard included had a silhouette of the justice league on the back. These incredibly detailed hand painted models vividly represent some of DC's greatest characters, offering both the comic fan and chess lover the chance of owning something amazing.... Each battle, chess game is like a reenactment of battles these 2 sides have had over the past few decades....
Who will win, the Justice League and friends or the Super Villains, good or evil......... Due to the nature, size etc of the item combined, collection only...
Weight is approximately 4-5 kg.....