2p coin New Pence 1979 Extremely Rare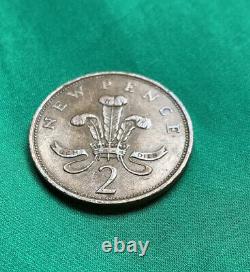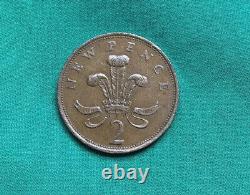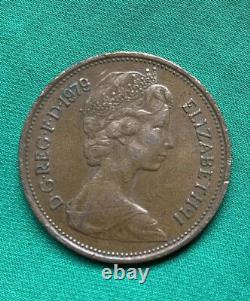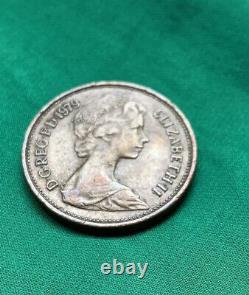 1979 RARE 2 p coin " NEW PENCE" for collection. The obverse of the coin shows the crowned and draped young bust of Queen Elizabeth II facing right. The Queen wears the "Girls of Great Britain and Ireland" diamond tiara, a wedding gift from Queen Mary (Her Majesty's grandmother) in 1947 - which she also has on the Rank-Broadley and the Gottwald portraits.
Within a beaded circle, the Badge of the Prince of Wales: a plume of three ostrich feathers within a coronet, above the incuse German motto ICH DIEN ("I serve"). The numeral value 2 is written below the badge, and the denomination NEW PENCE is around above.
The image is a photo of the actual coin you will receive.