Red Nike Teraz swim brief with tags 32, extremely rare 1990s competition swimsuit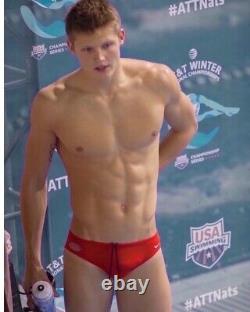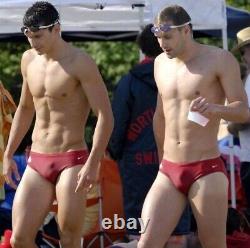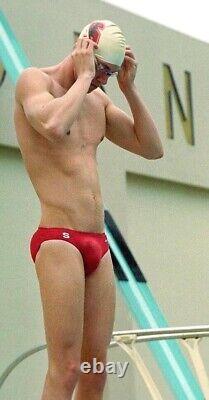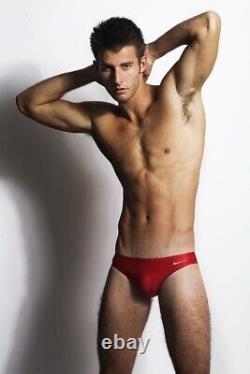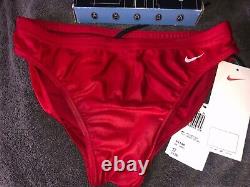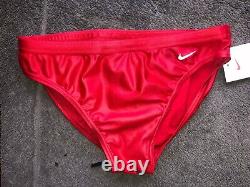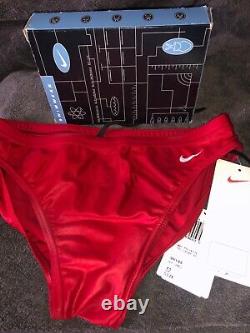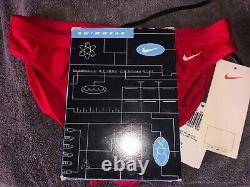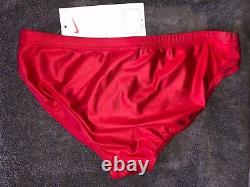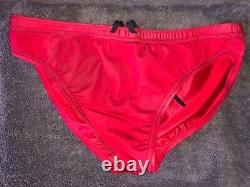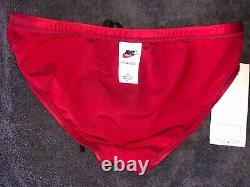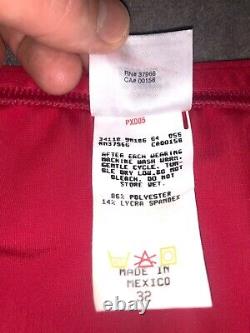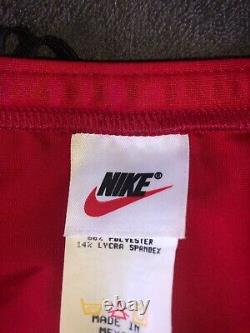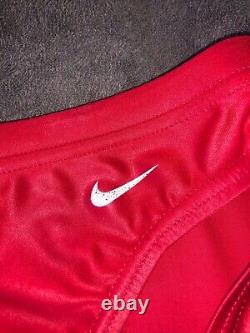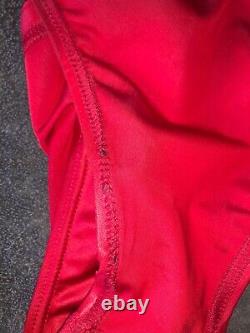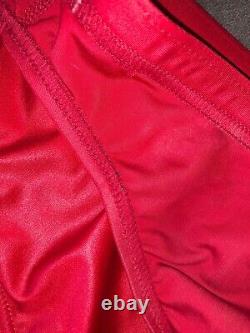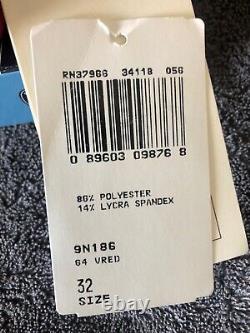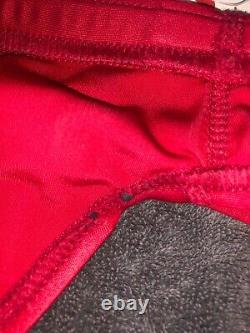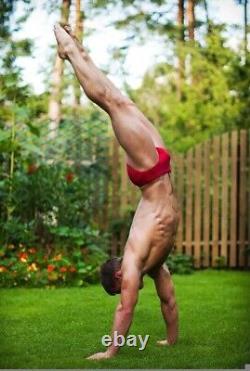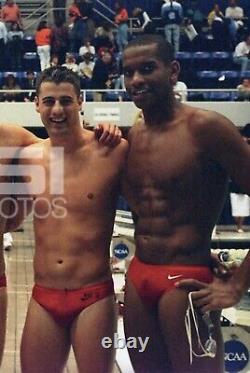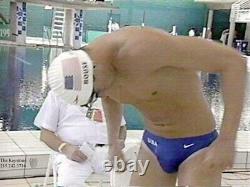 In like new condition, with tags for sale a Red Nike Teraz swim brief, in size 32. As you will see from the photos, the material and lycra are in perfect condition, still stretchy and glossy. The rubber banding has broken in a couple of places (see photos), but this doesn't affected the swimsuit's fit, as the lycra is still perfect. Released at the 1997 Atlanta Olympics, and worn by team USA swimmer Jeff Rouse, the Nike Teraz was only produced in small numbers for elite athletes. It was famously unlined, so somewhat revealing - as the pictures of swimmers wearing the same model show.
It was hugely popular among swimsuit collectors for this reason. A note on price: Nike Terazs in this condition, with tags, are never for sale anymore - this is possibly the last one left in this condition.
So I'm using these two pieces of information as a guide to price. Open to offer, but serious ones only please : Do get in touch with any questions.