PARKA- Jackets Extreme Cold Weather N-3B Rare Fined New Original NAOT Tagged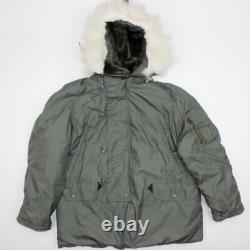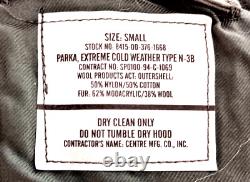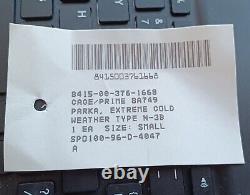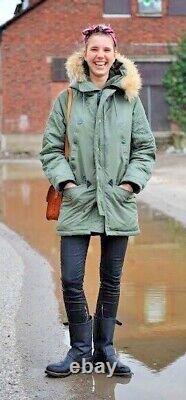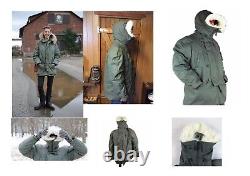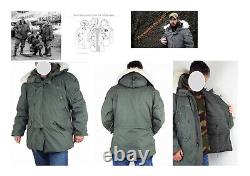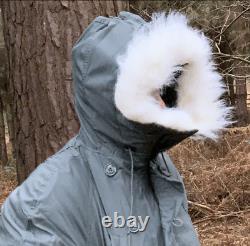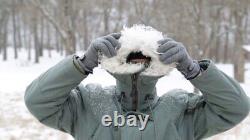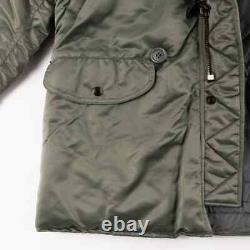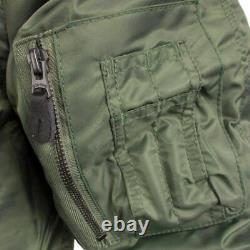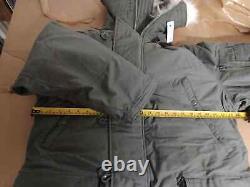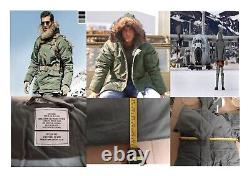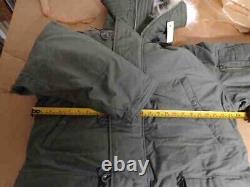 A rare and quality find. A mainstay of Air Force Extreme gear, the N3 B Parka has been serving far-flung reaches of the Air Force on the ground and in the air.
One of the warmest Parka on earth, it is effective and functional. It has a split- snorkel hood that deflects the harshest winds and zips open and snaps down when not in use. Your face is completely hidden behind the fur. It has a drawstring at the waist to cinch tie to reduce heat loss. Heavy natural lining with fleece snorkel generally of fur.
The outer shell of the jacket is made of 80% cotton and 20% nylon making it water and wind resistant. Interlining consists of 100% polyester. The jacket features a slide fastener and button front with a synthetic fur draw cord hood that is permanently attached for extra protection against the cold. It has two outer breast pockets, two waist pockets and a pocket on the left sleeve. These jackets are typically issued for Alaskan stationed assignments for the US Military.
Measures from armpit to armpit 24inc/62cm. You may like a look at the other items for SALE'S.