Extremely Rare Vintage Ribena LCD Electronic Handheld Game & Wrist Watch/nos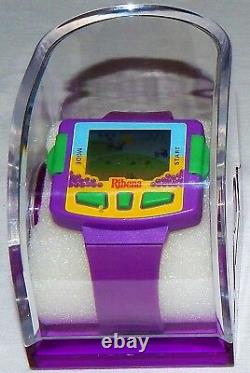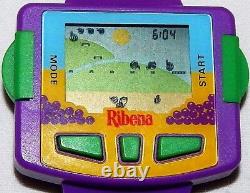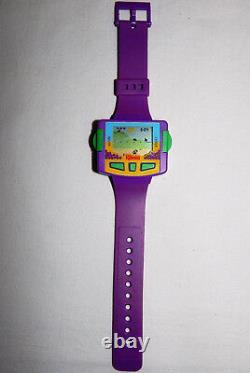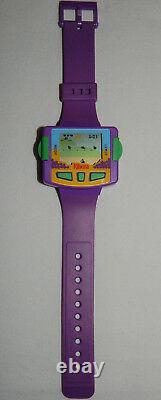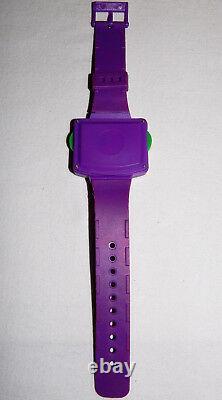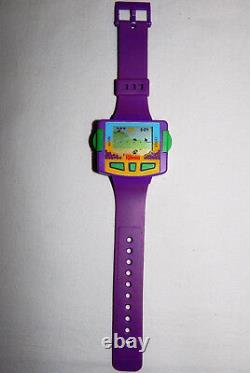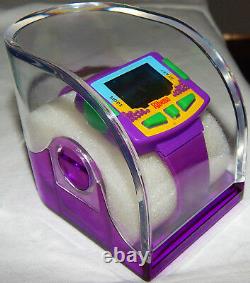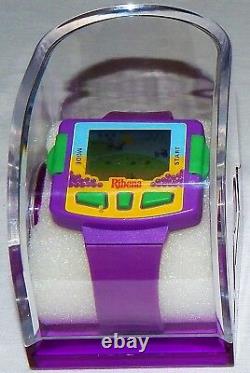 SALE ENDS WHEN ITEM RELISTS.. Up for grabs is this. Ultra Rare & Elusive Vintage Ribena LCD Game & Wrist Watch.. Here i have one of the rarest if not the rarest and most elusive game wrist watch to get your hands on, the Ribena LCD game wrist watch... This did not come in a box or blister pack it was a promotional game watch, it just came as is many many years ago in a padded envelope and is in perfect unworn new condition, i kept it stored away safe and sound in the watch container that was pacifically chosen a long time ago to store it in... Not only is it a rarity but to top that off it's also in absolutely amazing condition which is even better for something extremely rare to be found in condition wise and is actually a fun game to play, where the berries are half way up on the screen, a tractor appears to the right and dumps more berries and you have to catch them before they hit the ground and they come quite quick... The screen has nice dark graphics, sound and all control buttons all in perfect working order as well, the casing, wrist band and screen window in absolutely amazing unworn new condition as there is NO wear to anything as still to this day never been worn...
The reason i mention this game wrist watch been elusive as it's mentioned amongst collectors lists but no one knows too much about it, online searches about it are non-existent and the two times it was in a list of vintage game wrist watches, Ribena was written with a? Mark after it and nothing else not even a picture and another had written, is there actually a Ribena game watch... Well the answer is yes, but after my listing i would say my pics will end up in vintage game photo pages and so on as they do, especially when its an item no one has info on, its the only one i have ever seen or come across or owned, to not only have a rarity but to have it in this perfect unworn condition even better as rare items are usually in worn condition, where this one is all original and perfect and is now finally up for grabs after a long time deciding if i was willing to let go off it or not, so will only be listed once... This would make the perfect rare addition to that vintage game and or watch collection and or perfect for the persons who love to play these games from the past today, either way it's a must have... Please refer to photos as they are there for you to make your own assessment of item and also are a major part of item description as well..
The item "EXTREMELY RARE VINTAGE RIBENA LCD ELECTRONIC HANDHELD GAME & WRIST WATCH/NOS" is in sale since Tuesday, May 7, 2019. This item is in the category "Toys, Hobbies\Vintage, Antique Toys, Games\Battery Operated". The seller is "pungentcorpse" and is located in Charlestown, New South Wales. This item can be shipped worldwide.
Battery: 1x LR43
Ribena Watch: Game & Wrist Watch
Colour: Purple
NOS: New Old Stock
Year: Lare 80s/Early 90s
MPN: Does Not Apply
Brand: Ribena