EXTREMELY RARE Elvis'Platinum Collection Trading Cards' Full Set AS NEW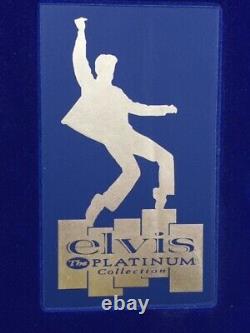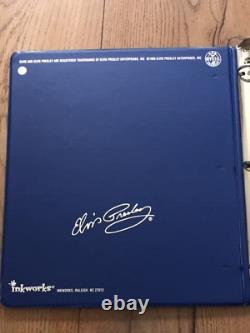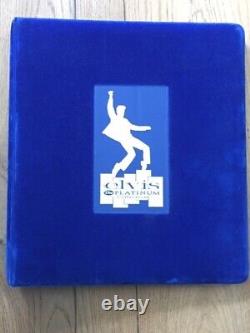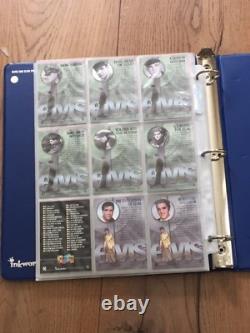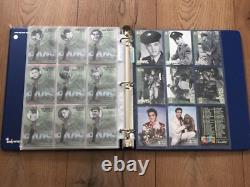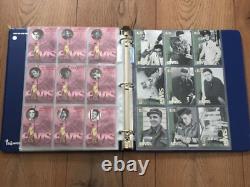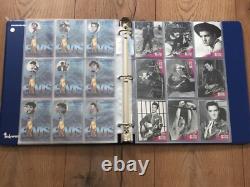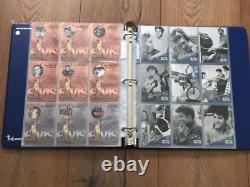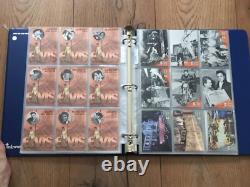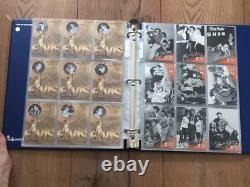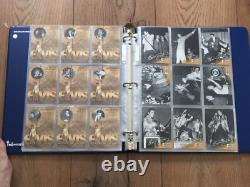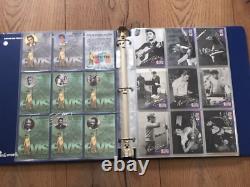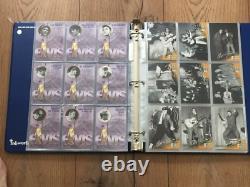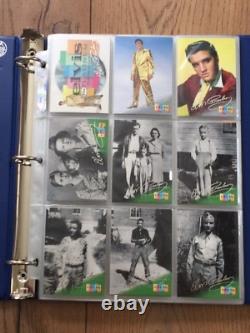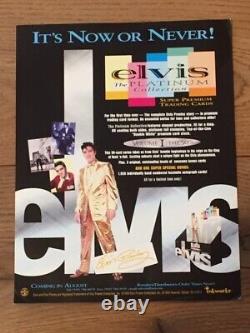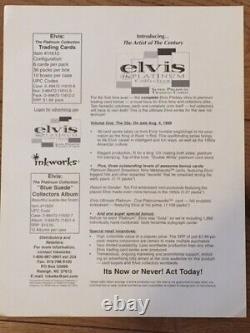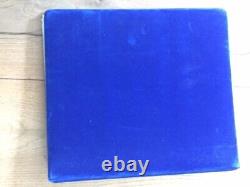 VERY RARE TO FIND FULL SET IN FOLDER IN UK. In the states - similar to collecting panini football stickers here in the UK - this is a collection of cards that was released to detail Elvis' life in cards from humble beginnings to superstar fame. You will find lots of loose cards, or small packages or sheets of cards... But to find a full set is rare.
To find full set in its original plush velvet folder is extremely rare. To find full set in its original plush velvet folder and with original promotional posters is SUPER RARE (see pics). Was also NEVER RELEASED IN UK and as you can see on the promotional material all address info is in USA. The folder itself and all cards are in MINT CONDITION and the plush velvet cover is in EXCELLENT CONDITION with just light marks no rip or tears. And as my regular customers know I only post the highest quality items. Please feel free to visit my page and read reviews. I also have the largest number of Elvis items for sale.
DVDs, CDs, VHS, tapes, records, magazines, books, rare concert CDs.. And MANY MORE RARE ITEMS...
Be quick and good luck!