Extremely Rare Adidas Zx10000 X Overkill Bnib Uk 10.5 Please See Last Picture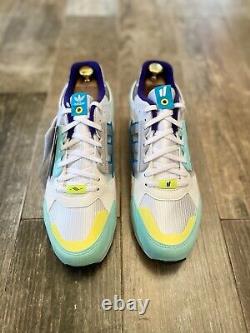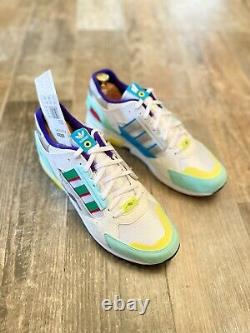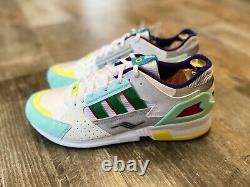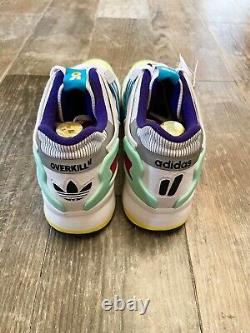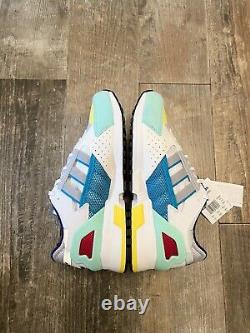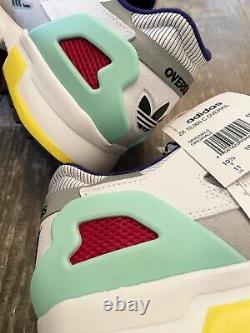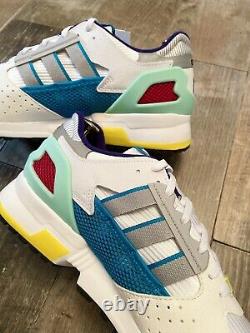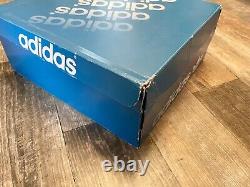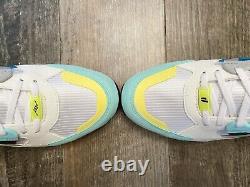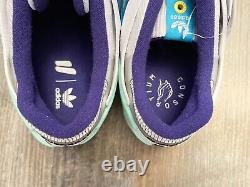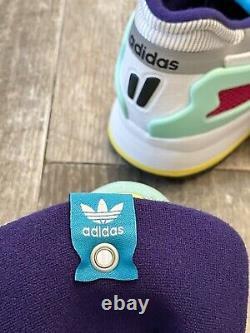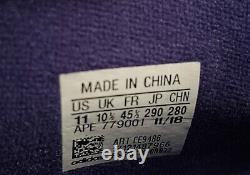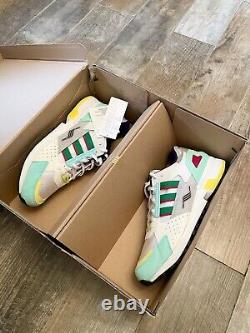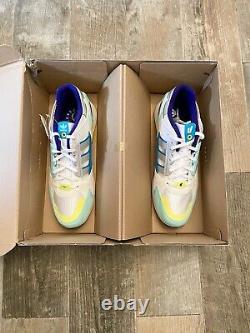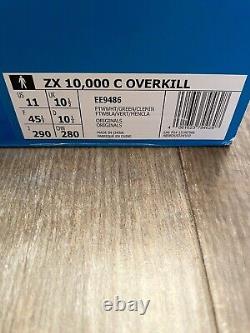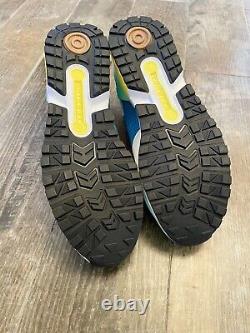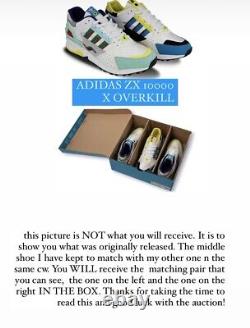 A VERY LIMITED EDITION RELEASED IN FEBRUARY 2019 AT OVERKILL, BERLIN, GERMANY. Here is a brief description. "With the 30th anniversary of adidas's 1.000 series upon us, German boutique Overkill has been tapped to design a special version of the new adidas ZX 10.000C, and they've opted to go all-out with their collaborative effort, creating a new "I Can If I Want makeup. The shoes features a "best of" colorway, drawing upon the Overkill team's favorite palettes from past 4-digit ZX models and the heritage of'90s Berlin.
Although the design itself is certainly eye-catching, there's another feature that puts this collab a step ahead of previous releases: it comes with a third shoe, another compliment to the ZX series. As the ZX series' original marketing slogan was "I Want, I Can, " Overkill felt that the third shoe flipped the script, hence the "I Can If I Want" tagline. This clever collaboration will release in-store only at Overkill February 9th, so enjoy a look at both shoes and the unique triple packaging below, and be sure to stop by Overkill on the 9th to snag a pair if you're Deutschland-based.
NOTE: After reading the above you will see that there are just two shoes for sale here, I kept the blue single shoe. AN OPPORTUNITY FOR YOU TO ADD ONE OF THE FINEST PAIR OF ADIDAS RUNNERS EVER PRODUCED TO YOUR COLLECTION. SERIOUS PAIR OF ADIDAS THESE. VERY COLLECTABLE AND YOU WON'T SEE ANOTHER PAIR.
THE SHOES WILL BE DOUBLE BOXED WITH PARCEL TAPE FOR EXTRA SECURITY TO ENSURE THAT YOUR PARCEL GETS TO YOU HOW IT SHOULD. IF YOU HAVE ANY QUESTIONS JUST SEND ME A MESSAGE, THANKS FOR LOOKING! I CAN'T HOLD ITEMS UNTIL A CERTAIN DATE.