Burmite Amber Fossil SC5416 Extremely Rare 6cm Lizard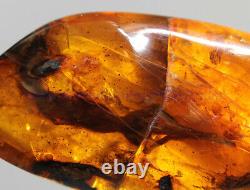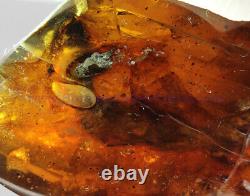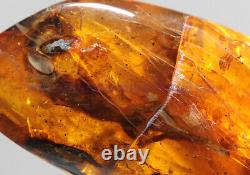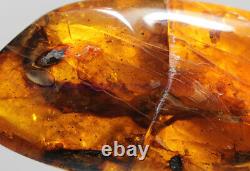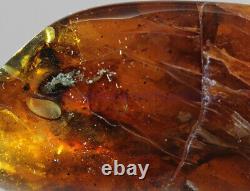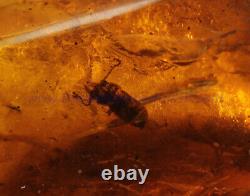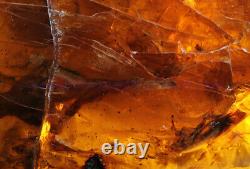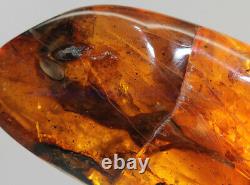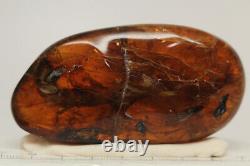 A lizard nicely preserved in an authentic Burmite amber, the length is approximately 6cm. We do not sell any treated amber (heated, reconstituted, colour enhanced, or whatever else). Burmese amber, also called Burmite.
Most of our items are excavated from the Hukawng Valley of Northern Myanmar (Burma) in Kachin State, and the main town is Tanai. Burmite specimens have been scientifically recognized as a window to explore the vanished world in the Cretaceous Period. We are professional amber sellers and collectors, specialized in Burmite specimens. We often travel to Burma to collect Burmite fossils from the miners or dealers directly, each specimen is carefully selected and examined, only specimens with superior quality are acquired. We are engaged in providing Burmite specimens with top quality to scientists, researchers, private collectors, or anyone who loves Burmite fossils in the world. For Your Reference Only: Main Characters of Burmite Amber. Many customers ask us the difference between Bumite amber and other amber, such as Dominican amber, and Baltic amber.
The following are the personal points gained from years' experience, they are just for your reference. If you like to cite them, please include BurmiteAmberFossil as the source. Burmite amber become much bluer than other amber (Dominican amber becomes light blue, and Baltic amber is light green). Burmite amber is around 100 million year old, it is much older than other amber.
Therefore, Burmite amber is more stone-like with higher density and more weight, and it is harder than other amber and not easy to be broken if dropping accidentally. Colour : The colour of Burmite is deeper than other amber, the common color of Burmite is brown-red, and the most of Dominican and Baltic amber are with yellow colour. It is very hard to find a clear piece with golden yellow colour in Burmite , so that the price is much higher than the price of brown-red ones. Burmite amber offers oil-like feeling when slightly rubbing the surface. Insect : Burmite specimen has a great variety of insect inclusions as Dominican amber, but with different body appearance.
For example, mantid is quite different in Burmite and Dominican amber. Insects preserved in Burmite existed in the Cretaceous period, many of them were extinct already, they provide high value on scientific research on the evolution of insects. The item "Burmite Amber Fossil SC5416 Extremely Rare 6cm Lizard" is in sale since Wednesday, March 27, 2019. This item is in the category "Collectibles\Rocks, Fossils & Minerals\Fossils\Arthropods\Insects, Hexapods". The seller is "burmiteamberfossil" and is located in Ontario. This item can be shipped worldwide.