New Yves Saint Laurent / Ysl Opium 100ml Edt Spray For Women (Extremely Rare)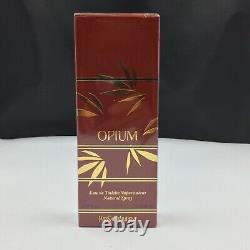 This fragrance is 100% authentic in its original box & sealed just as you would but it on the high streets. This fragrance is Extremely Rare & very hard to find now days so come on what are you waiting for.
Thanks for looking & good luck.