Extremely Rare Set of 100 Gold Plated Military Aircraft Plane by Danbury Mint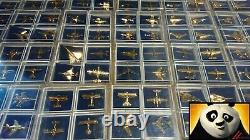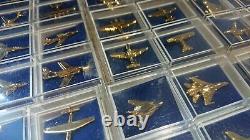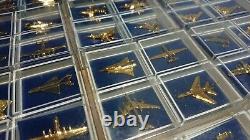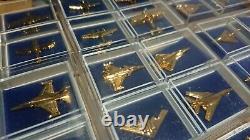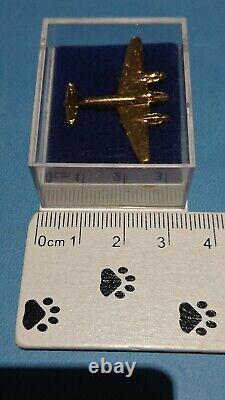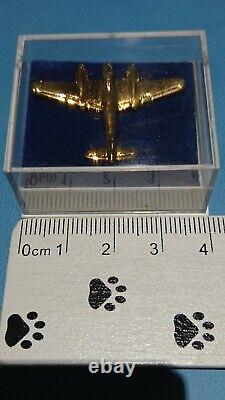 One Hundred Hand-Cast Pewter Aircraft 22k Gold Plated by Danbury Mint. Covering the early years of powered flight to the present day. Examples include - AVRO 504, Vickers Vimy, Hawker Heart, Dakota, Catalina, Sunderland, Mosquito, Liberator, Mustang P51, Me262, B-25 Mitchell, Mig15, Canberra, Draken, Vulcan, Gnat, Mirage F1, Skyhawk, Nimrod, Jaguar, Mig 31, Tornado, Sea Harrier etc. Each Aircraft has an Approx. Excellent high quality hand polished with a lustrous finish.
Each Aircraft comes in it's own plastic container (minor signs of wear/dusty). PLEASE SEE OTHER SIMILAR ITEMS I HAVE FOR SALE.